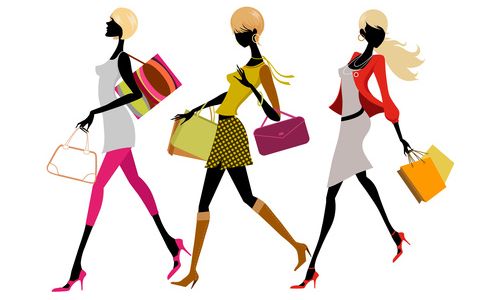 It used to be the norm to head to the mall or local boutique when you wanted to find the latest fashion trends of the season. As with many other industries, the internet has almost completely changed the way that people shop for clothes now. Unless you have some vested interest in malls or local boutiques, this is considered a good thing, as consumers have more options than ever when it comes to finding the latest threads.
Before we get into the nitty gritty of all this, I have to give a shout out to Jared Lee of Vibranium SEO. I inquired with him about this topic, as he is a Kansas City search engine optimization expert, as well as a wizard at internet marketing in general. He contributed a lot to this article and he has even helped me here and there when it comes to marketing this website. Okay, now that credit has been paid to those that deserve it, let's get back into it.
Jared explained to me that social media is, for sure, one of the main culprits that has lead to fashion moving online. Specifically, one could pinpoint Instagram as bringing in the most the traffic for shopping online. This is because Instagram has given rise to online fashion boutiques that would probably otherwise be found locally. They work well because Instagram is inherently a visual platform that allows people to build an audience of followers that like their style. Followers of these online boutiques can easily see what certain clothes look like and even different types of models wearing the clothes as well. This also lends itself to building more personal relationships with the followers. When there is a relationship established, that also means there is trust and consumers make purchases from people and companies that they trust.
Instagram, of course, isn't the only platform that has lead this trend. Websites that specialize in fashion have popped up all over the place. Jared actually said that one of the things that have helped give rise to fashion moving more to an online market is the fact that shipping rates have dropped significantly worldwide. This has allowed many online merchants to compete with the local boutiques. Many will even offer free shipping, or at least free returns, so people can buy things online without having to worry if they don't fit well or not.
While all of these things have lead to the mall becoming a thing of the past for many, the main reason that this is happening is because the internet all about finding what you are looking for in a convenient way. When you shop online, you don't have to deal with crowds, pushy sales people, finding a parking spot or dealing with those teenagers that spend their days hanging out at the mall. You can simply find what you like with your phone or your laptop while watching your favorite TV show, all in the comfort of your own home. When you really think about it, physical stores don't seem so appealing, do they?